Learn What is headgear for Braces?; Orthodontic headgear types and uses in children and adults; What to Eat with headgear braces and tips for sleeping with headgear braces on.
The alignment of teeth plays a great role in affecting your personality. Unfortunately, not everyone is naturally blessed with them and many people, young and old, have to pay a lot of visits to their dentist for getting treated. Most of the times orthodontists recommend the use of braces, however, when the alignment is highly misplaced and the teeth are growing in the wrong directions, the use of headgear for braces is highly recommended.
The effectiveness of wearing a headgear for braces, dependents upon the way you use it. While your orthodontist may have guided you properly regarding its wearing time and how to wear it properly, it is now all your decision regarding how much you are planning to follow those instructions.
The Headgear for braces is always attached with the braces and is worn outside of mouth, either on the head or behind the neck. Mostly children and teenagers are needed to wear this appliance, but there are certain instances in which the orthodontists may recommend adults its usage as well.
What is Headgear for Braces?
Headgear for Braces is a type of device worn with a brace which helps with the re-positioning of the teeth and re-alignment of jaws. It needs to be worn for quite a few hours each day but its use is declining as orthodontists prefer to use temporary implants instead.
Headgear for braces is basically used to guides the growth of your teeth. There are times when the teeth are not going in the proper direction and as a result the whole shape of your jaw is destroyed as well. The headgear, when attached with the braces, makes it even easier for you to bite and chew your food properly without having to worry about getting your tongues between your teeth literally. The best thing is that the upper molars are placed properly in an exact alignment with the lower molars as well.
Headgear for Braces in Children
Headgear for Braces in children is used to correct overbites by holding back the growth of the upper jaw, allowing the lower jaw to catch up. Headgear for braces needs to be worn approximately 10-14 hrs to be effective in correcting the overbite, usually anywhere from 6 -18 months depending on the severity of the overbite and how much a patient is growing.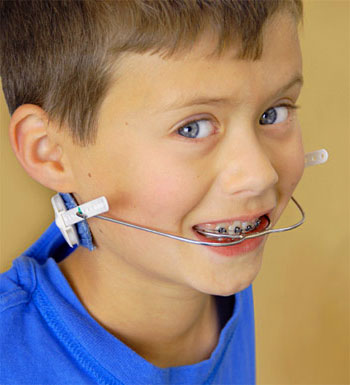 Headgear for Braces in Adults
Headgear for braces in adults are used for different reasons. A typical scenario is a case where some teeth are extracted, and front teeth are being retracted (pulled backward). When extraction spaces are being closed, the teeth behind the extraction space slide forward and the teeth in front of the space slide backward. In some situations, to maintain the bite, the orthodontist will not want the back teeth to come forward. The headgear for braces serves to hold them back (maintain anchorage). Orthodontists will want those patients to wear the headgear for braces as much as they can. Realistically for most adults this might only be 8-10 hours per day, but the more the better; even 24 hours would be acceptable.
Soreness of teeth when chewing, or when the teeth touch, is typical. Adults usually feel the soreness 12-24 hours later, but younger patients tend to react sooner, (e.g., 2-6 hours).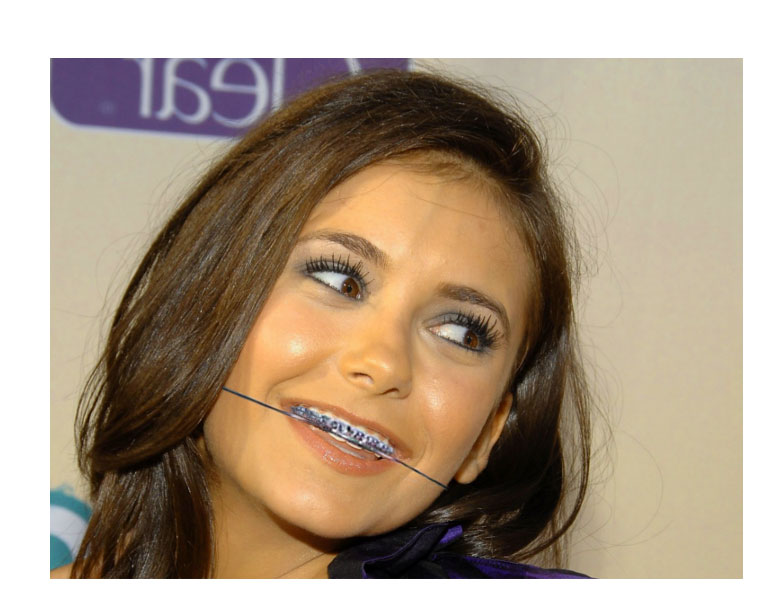 Wearing Headgear for Braces and maintaining Oral Health
Oral health is really important to lead a healthy life. Most of the germs are transmitted inside our bodies through our mouths; this is why it is really important to take care of our oral hygiene. Remember to take off your headgear while you are brushing your teeth. It is very likely that your orthodontist has given you a specific set of instructions regarding maintaining your oral hygiene while wearing a headgear for braces. Avoid eating while your headgear is on as food my get stuck in your mouth. If your doctor has prescribed some specific toothpaste and even toothbrush to you, then make it a priority to use them only.
If your headgear breaks or become loose, then take it to your orthodontist it get it fixed as soon as possible. Make sure that you always wear your headgear for braces whenever you have an appointment with your orthodontist so that he may adjust it according to your progress.
It is recommended that a head gear should be worn for 12 hours a day if you want to overcome the problem of over-biting. In the case of under-bite, in which the teeth need to be pulled out, it is necessary to wear the headgear for braces for 14 hours every day to have the maximum result within a short period of time. However, in certain instances you can take off your headgear as well, especially when you are planning to have some sort of a rigorous physical activity. You are also allowed to take it off when you are out partying with your friend. However, you need to make up for the lost time during the next week.
It is also really important to bear with the headgear during the initial week of wearing it. Many people find it really irritating and painful during the beginning; however you can get used to it within a few days in case you are having pain in your jaws or feeling uncomfortable, you should take some painkiller like ibuprofen or aspirin to have some relief. It is not at all recommended to stop wearing it at all, as sooner or later you will again have to go through the process of wearing the headgear for braces again and enduring the painful procedure yet another time. It is also advised to take soft chewable food during the initial days of wearing a headgear for braces to avoid further pain in your mouth.
It is really common to feel some aching and the loosening of the molars. However, if you feel a lot of uneasiness and pain which is not normal, then you should immediately go visit your orthodontist to check what actually the problem is.
No matter how hideous one looks while wearing a Orthodontic headgear for braces or how much it may irritate, by the end you are going to have the perfectly aligned teeth wearing a headgear for braces, adding value to your personality.