Discount dental plans are usually considered as an easy and reliable way to help you save money at the dentist. These plans are designed in such a way that it can give members access to significant discounts for a wide range of procedures. You can easily save money by using these discount dental plans with surety of quality dental care.
To be a members of such insurance plans, you can take advantages on preventive treatments like cleanings and x-rays, and on major treatments like root canals and bridges. In addition to this, the dentists in such network treat the patients with the same quality care, but at significantly discounted rates. There are some insurance plans that offers you ease in terms of payment. Like when you take part as a member in dental insurance plans, you can pay the dentist directly when you go in for your appointment, but at a discounted rate. In this way, you don't need to worry about filling out complex paperwork or waiting for reimbursements.
People, who do not belong to an exclusive organization or do not have dental coverage through an employer, these plans are a great option for them. In addition to these, if you are thinking that you don't have immediate dental needs or you want to save on dental work, in these cases, such plans can be good choice.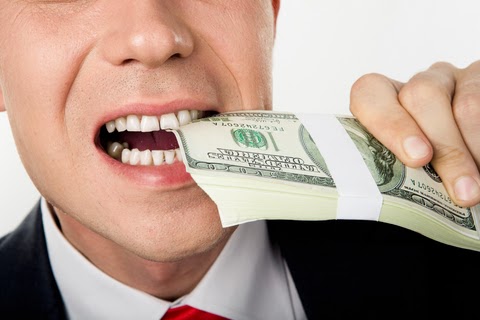 Best Dental Insurance Plans in California
Here is a brief review of best dental insurance plans, that are available in California.
Delta Dental
It is said that Delta Dental provides the best dental plans in California. The best thing about it is that it offers several policies that help to pay for full X-rays every two years. Delta Dental provides the best dental insurance for people needing individual plans. It offers good value and flexibility of plans. In addition, it allows you to manage your claims online. You can manage your claims on your computer or mobile device. Some of the policies are especially good for families or people who may need more complete dental care.
The compensations for specific procedures are clear, so even a common man can easily make a budget. It can be concluded that if Delta Dental is a dental insurance company worth prime consideration. Besides the fact that Delta dental is at top in industry, there are some cons in terms of no coverage for some states and Puerto Rico, although the interactive map implies Delta Dental provides plans in these states.
Guardian
Guardian offers also excellent dental plans that can even cover 100 percent of the cost of preventative exams, X-rays and cleanings, plus some that handle orthodontics and sealants up to 19 years old. It is really good for individual plans but individual plans are not available in all states.
It offers different types of plans that cover a wide range of dental needs. Guardian has some impressive dental insurance plans that provide high value for the premiums. Some attractive features include full coverage for preventative care, even when using an out-of-network dentist and sealants for children up to 19 years old, but it depends on your plan. Its online system is easy to use, and Guardian has an account portal that you can access through a smartphone or tablet.
Humana
Humana is another popular choice when it comes to choose a dental insurance plan. It is considered as one of the best dental insurance companies, because it offers plans that reward customer loyalty and plans for veterans. The most attractive feature is Humana's Loyalty plan. Due to this, your benefits increase each year.
Its plans are popular due to following reasons, i.e.
easy to understand
comprehensive
can save you money, even if you only need regular preventative care.
You can easily handle your account through your mobile. It has convenient online features and a mobile app.
But check the plans carefully, however, if you have kids who may need braces. Because some plans don't cover orthodontics.
Aetna
Aetna is a competitive insurance company with a large network. Aetna covers the entire cost of preventative exams and X-rays with its premium plan, due to this reason, it is also quite popular. It provides services only in few states and unfortunately California is not among them. So if you are living in California then you can't buy individual dental plans from this insurance company. Depending on the plan, Aetna pays all the expenses of the exam and X-rays and the majority of the cleaning. It pays a percentage of basic and major dental care, including up to 80 percent of denture repairs.